A prominent source to both print and broadcast journalists, Dr. Matarasso is frequently quoted in national newspapers and magazines and has been spotlighted on major TV networks and radio broadcasts, including ABC's "20/20," "Lifetime LIVE," Fox 5, CNN and variety of local and national programs.
For additional information on Dr. Matarasso's editorials, publications or interviews please contact us at coordinator@drmatarasso.com.

Dr. Matarasso has been selected every year, since its inception, to Newsweek's "America's Best Plastic Surgeons." He is distinguished to be one of the few named in all categories listed including:
Rhinoplasty (cosmetic nose surgery)

Blepharoplasty (upper and lower eyelid surgery)

Facelift

Liposuction

Breast augmentation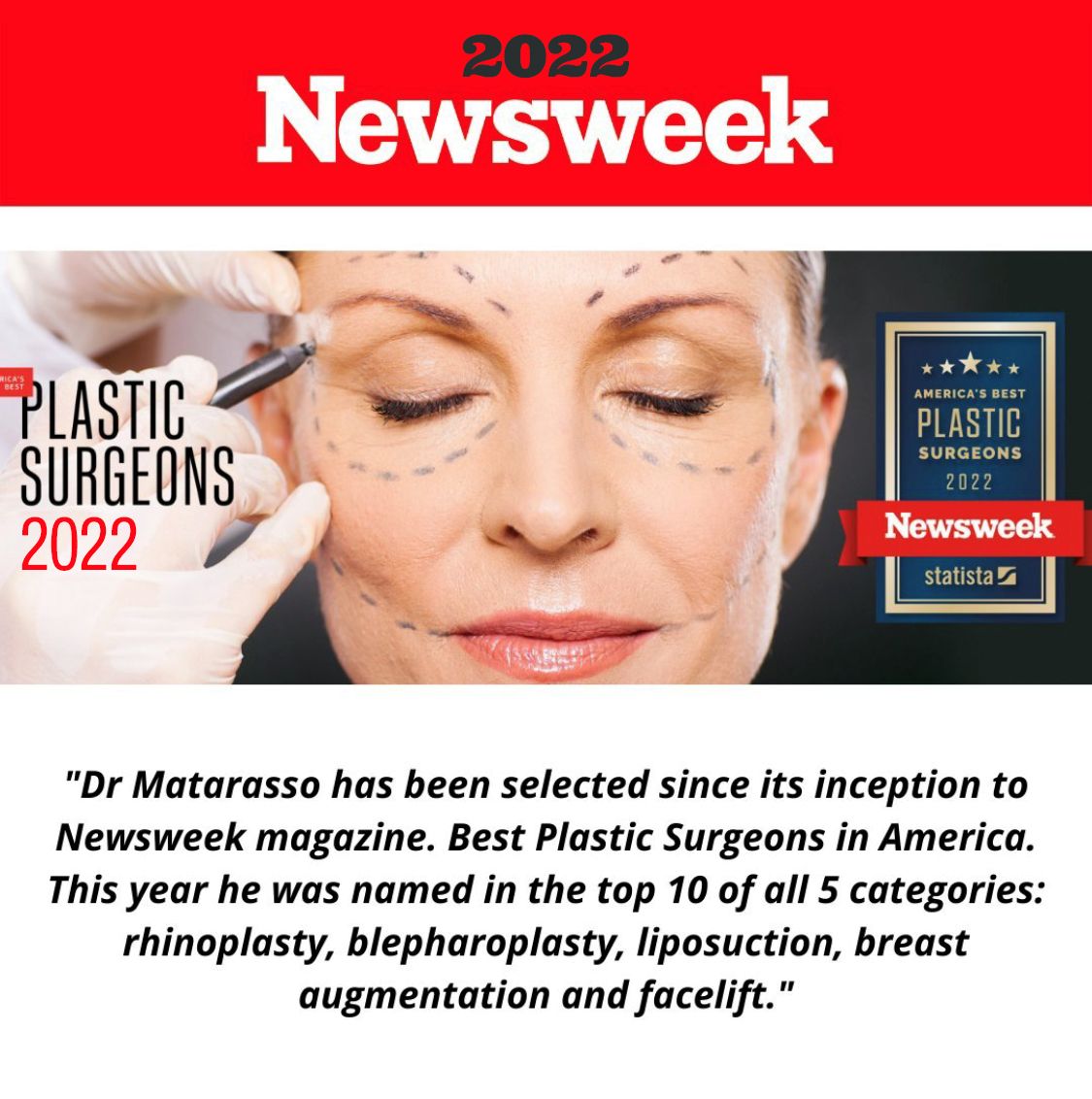 He has been quoted in the following cities' daily newspapers (partial list):
Baltimore

Boston

Chicago

Ft. Lauderdale

Houston

New York (all three dailies)

Las Vegas

Los Angeles

Palm Beach

Philadelphia

Sacramento

San Antonio
He has also been featured in such prestigious publications as:
The New York Times

Vogue

Allure

Time Magazine

Cosmopolitan

​​​​​​​People

Men's Health

Jane

Cosmetic Surgery Times

Crain's New York Business

London Financial Times

Tatler

Ladies Home Journal

Town & Country

U.S. News & World Report

Newsweek

The Economist

Elle

Marie Claire

Harpers Bazaar

Self

InStyle

GQ
Dr. Matarasso has been chosen for inclusion in many "Who's Who" and other publications celebrating achievement. These include:
Who's Who in the World

Who's Who in America

Who's Who in the East

Who's Who in Health and Medical Services

Oxford Who's Who

Men of Achievement

American Men and Women of Science

1,000 Great Americans

America's Elite 1,000

​​​​​​​In addition, Dr. Matarasso is listed in the prestigious Best Doctors in America (Woodward & White) and has been named among the "Best Doctors in New York" in New York Magazine every year since 1996 and in Castle-Connolly's guide each year the book has been published. He was honored by his colleagues in American Health Magazine's survey of "The Best Doctors in America" as a premier facial and cosmetic surgeon. He has been chosen for the "Best Cosmetic Doctors in America" by Castle-Connelly as well as by Russia's Vogue and England's Tatler and Harper & Queen magazines. Other publications that have selected Dr. Matarasso as an exemplary cosmetic surgeon include W, Town & Country, American Health Magazine, Vogue, and the Best Plastic and Reconstructive Surgeons website.