Radiesse™ is a synthetic injectable filler that reduces wrinkles, creases and scars by augmenting the body's natural collagen supply. Composed of microspheres in a biocompatible gel, Radiesse is made from the same minerals found in our bones, so it carries little risk of allergic reaction. Radiesse can be used on many areas of the body, including the lips, nasolabial folds, peri-oral lines, depressed scars and oral commissures.
Treatments typically take 15 minutes and require only local anesthetic. Side effects such as swelling or bruising are minimal and should fade within a few days. Results are visible immediately after the injection and can last for months or years, although the procedure can be repeated as often as you wish.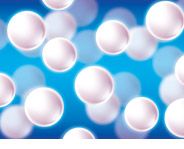 Radiesse is comprised of Calcium Hydroxylapatite (CaHA) microspheres suspended in an aqueous gel carrier.
Once injected, it provides immediate volume and correction but continues to work by stimulating the body to produce its own natural collagen.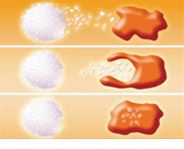 Over time, the gel is absorbed and the body metabolizes the CaHA microspheres leaving behind only your own natural collagen.