Dr. Matarasso and Tiffany M. Rice, NP are thrilled to announce the recent inclusion of Silhouette Instalift® to his practice. Touted as the "single stitch facelift", Silhouette Instalift is a revolutionary non-surgical technique to both tighten and lift sagging facial skin.

Until now, no minimally invasive method for lifting the underlying tissue of the face has been available to patients due to abiding complications associated with the procedure. Additionally, as the face continues the aging process, sutures could become more visible under the skin, resulting in an unnatural appearance over time.

As Silhouette InstaLift sutures and cones are resorbed, they stimulate collagen renewal, aiding to increase and restore volume to the mid-face for natural-looking, long lasting results.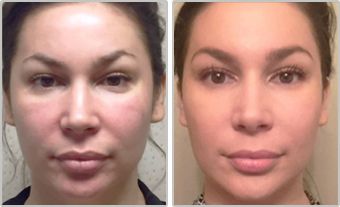 Dr. Matarasso and Tiffany M. Rice, NP currently utilize Silhouette Instalift to achieve the following:
Eradicate sagging skin along the jawline

Improve mid-facial contours

Decrease appearance of draping on the neck

Increase cheekbone definition

Silhouette Instalift was FDA cleared as of April 2015 and has been utilized to deliver exceptional results to patients who are looking to define their facial contours. Silhouette Instalift is a unique type of temporary suture composed of polylactic acid (PLA), a polymer known for a long history of safe use in medicine. Sutures made from PLA are re-absorbable, meaning that they will be naturally broken down into your skin over time.

Silhouette Instalift sutures consist of a single thread of PLA with unique cones incorporated into both ends of the thread. Once sutures have been added, these cones act as a platform below the skin to deliver a gentle lift and improve facial definition. During this short in-office procedure, no general anesthesia is required, and typically takes 45 minutes. Results are visible right away and the recovery time is minimal.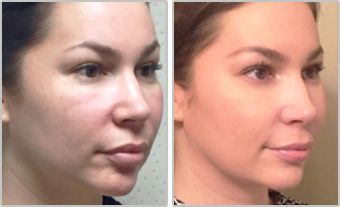 Dr. Matarasso's sole priority is providing each patient with individual attention, safe care, and natural, long-lasting results. Should you find yourself wanting to learn more or find out if you're a good candidate for a Silhouette Instalift, we would love to schedule you for a consultation at our Park Avenue office.